ATTUNE® Knee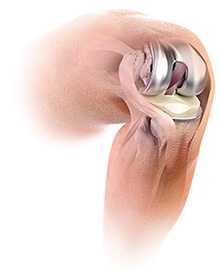 The ATTUNE® Knee System delivers greater flexion and a faster recovery that allows patients to get back to living the life they want to live. While knee replacement surgery is a common and successful procedure, it's important to have confidence in the knee system you choose. According to two worldwide studies that compared the ATTUNE® Knee System with other leading knee systems, ATTUNE Knee showed the following improved patient-reported outcomes after two years.
More confidence in knee performance
Less pain in the front of your knee
More confidence in performing everyday activities
Improved overall quality of life
HOW ATTUNE WORKS
Every aspect of the ATTUNE Knee has been specially designed to work with the body for a full and natural range of motion, while optimizing stability. The ATTUNE Knee is comprised of several innovative, patented technologies to give you confidence from your very first step.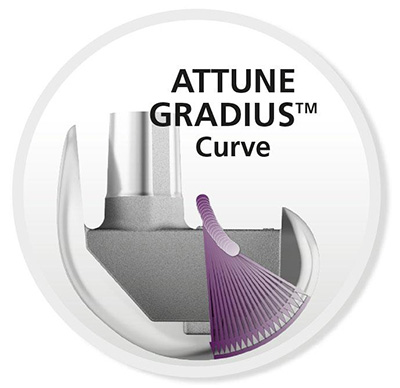 ATTUNE GRADIUS™ Curve
Smooth Motion and Stability: The Patented ATTUNE GRADIUS® Curve This is designed to provide you with smooth motion and stability as you do everyday activities like walking or going up and down stairs.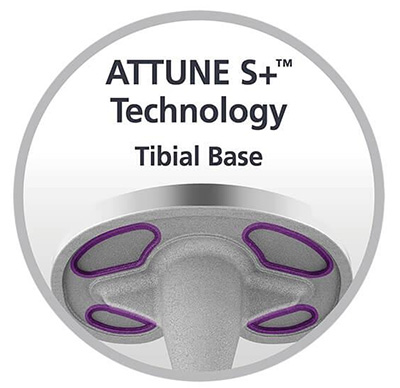 Tibial Base with the ATTUNE S+™ Technology
The ATTUNE S+™ Technology is designed to enhance tibial fixation with its innovative combination of macrolock features and a microblast surface finish on the tibial base.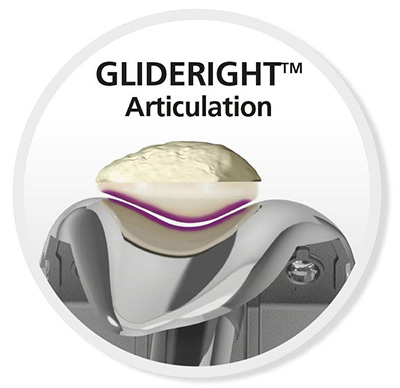 GLIDERIGHT™ Articulation
Anatomic Movement: The GLIDERIGHT® Articulation This innovation is designed to improve how your patella (knee cap) interacts with the rest of your knee to potentially provide a smooth feeling in motion.